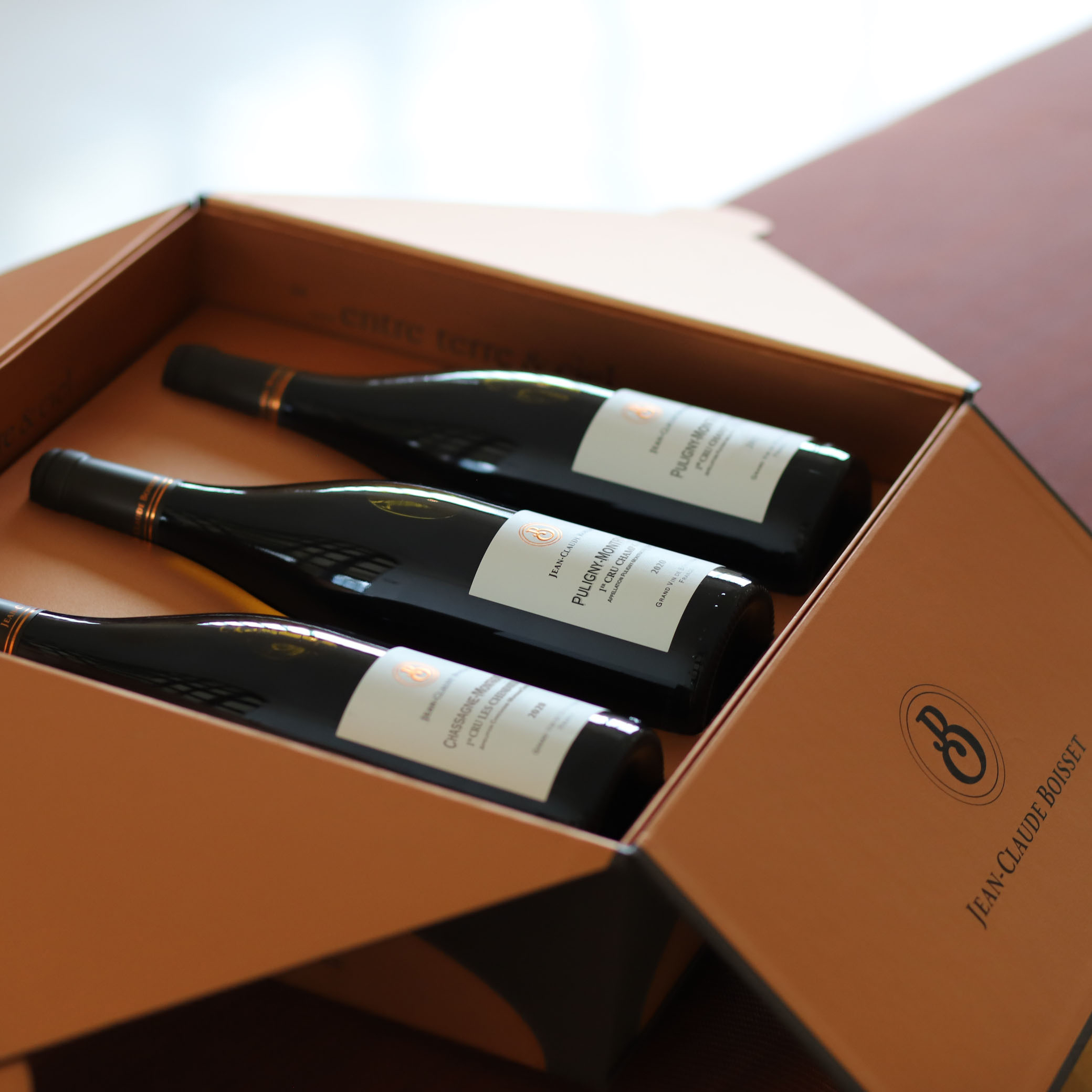 Three new white appellations for the 2020 vintage
Jean-Claude Boisset produces wine in Burgundy, mainly Côte de Nuits and Côte de Beaune, that are smooth, honest, precise, silky and fabulously fruity. A collection of forty-odd wines, 65% red and 35% white.
The 2020 harvests
The harvests took place in reverse order. They started with ripe reds before whites. It was a very good harvest but sunburnt berries had to be removed, especially pinot noir, whilst chardonnay fared better in the heat. It was a case of quality over quantity as there was a low yield with highly concentrated reds. That said, the whites produced the right amounts with a good balance of sugar/acidity. The outstanding ripeness meant the whole harvest could be made into wine depending on the plots.
2020's style: balanced and concentrated
The chardonnays have a good balance of sugar/acidity which is a good sign for a good Burgundy.
Puligny-Montrachet Premier Cru Champ Canet
Floral and full-bodied
The chardonnays were harvested on August 23rd, pressed in whole clusters then barrelled to age on lees for 17 months. A rich wine with orchard fruit and white floral aromas alongside mild roasted notes.
Puligny-Montrachet Premier Cru Champ Gain
Fruity and smooth
The harvest took place on August 25th. The grapes were pressed in whole clusters. The wine was aged for 17 months. White fruit and citrus come together to tantalise the tastebuds.
Chassagne-Montrachet Premier Cru Les Chenevottes
Fruity and silky
The grapes picked on August 28th were pressed in whole clusters and barrelled in 450l vats to age on lees for 12 months with no stirring or racking.
Wine with intense yellow fruit aromas enhanced by subtle honey notes.