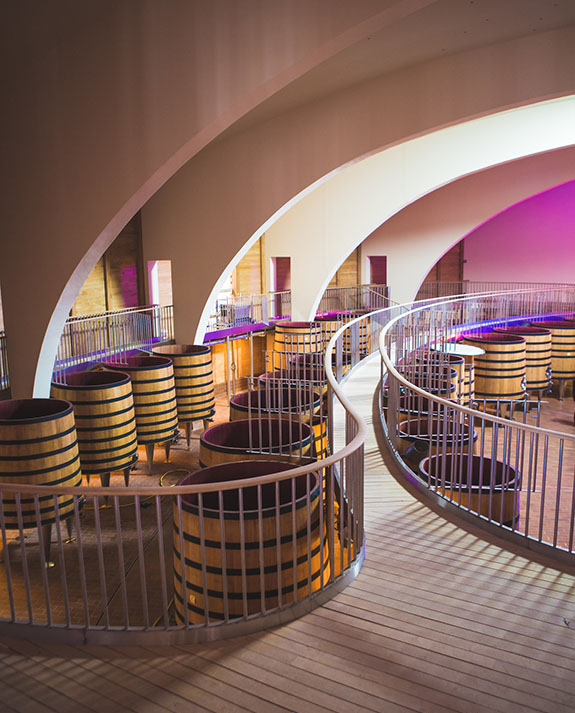 We invite you to discover our Maison, located in the magical setting of Les Ursulines, where the past meets the future, the vines meet the town, and where architecture meets nature.
Our exclusive private visits offer a tour of the winery – a vibrant place where the celestial meets the terrestrial, the cellars, and the peaceful garden where the nuns once walked.
It includes a tasting of six wines, including one in the barrel, which takes place in the white wine ageing cellar.
You will also have the opportunity to acquire some of our wines in the boutique, which offers a selection of our finest bottles.
Our boutique is delighted to welcome you
from Monday to Friday from 8:30 am to noon and from 1:45 pm to 5 pm.

Saturday form 10 am to 1 pm and from 2 pm to 6 pm.
For more information, please contact:

reservation@jeanclaudeboisset.fr

+33 (0) 3 80 62 64 08

5 chemin des plateaux, 21700, Nuits-Saint-Georges