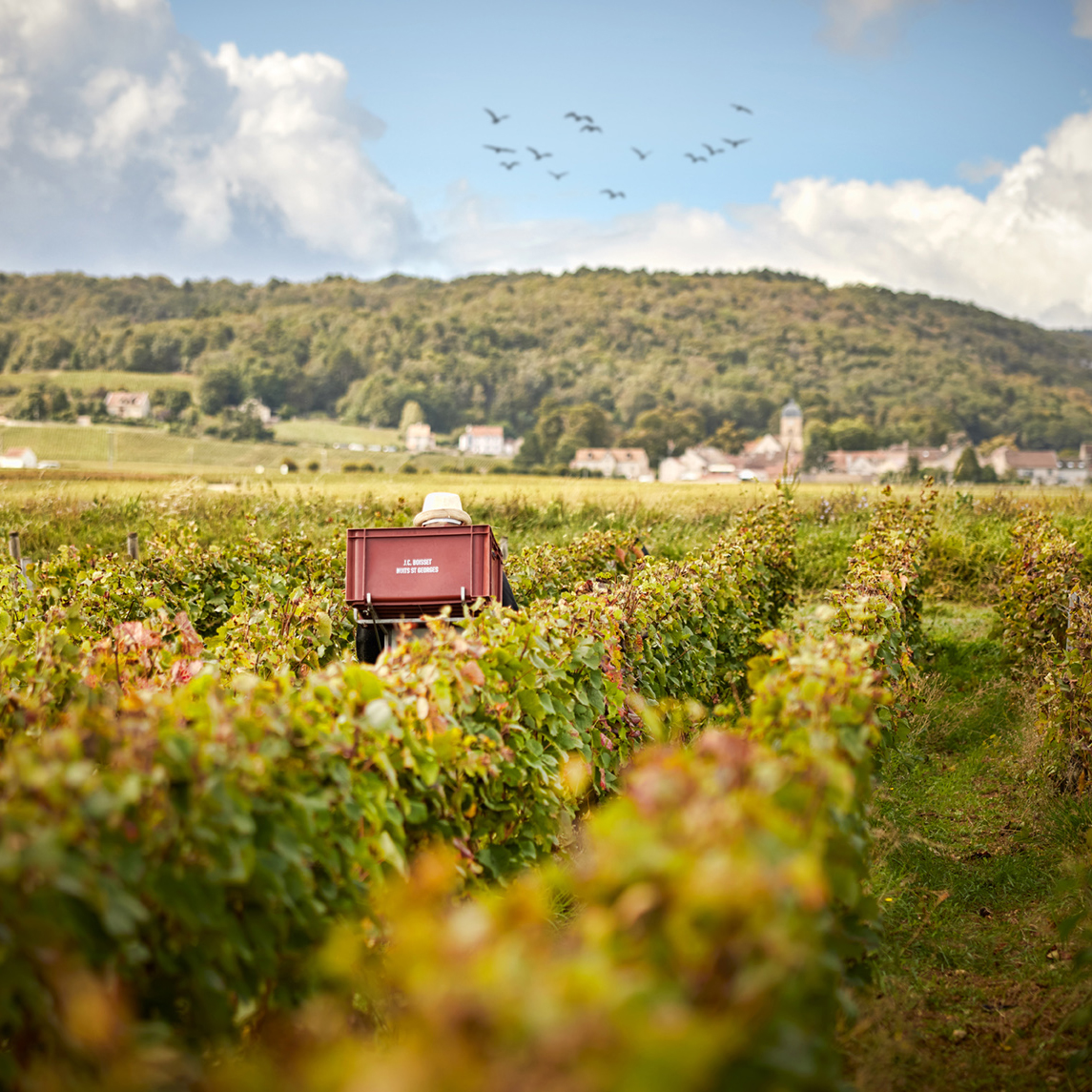 The Jean-Claude Boisset wine house is introducing six new gems from the 2019 vintage, which was a classic for house winemaker Grégory Patriat. These hand-crafted, limited-edition wines include a white Fixin, four premier crus from the Côte de Nuits, and one from the Côte de Beaune.
Fixin blanc (1,488 bottles)
A wine that coats the mouth with intense aromas of white fruits, almond and spices.
This is a white grown on a terroir known for its reds. It is a rare wine that has benefited from 17 months ageing in 450l oak demi-muid barrels.
Gevrey-Chambertin Premier Cru Les Cherbaudes (775 bottles)
A powerful, concentrated wine, with red fruit and a hint of spice.
A small climat of two hectares rubs shoulders with some wonderful grand cru neighbors. The 2019 harvest was wonderful here and allowed for vinification in whole bunches for half of the cuvée.The wine was aged for 16 months in barrels with 50% new oak and was bottled by gravity in March 2021.
Chambolle-Musigny Premier Cru Aux Echanges (510 bottles)
This plot sits at the bottom of the village on a very chalky soil with vines that are 50 years old.
The wine is silky, with aromas of freshly picked red berries. It is supremely long in the mouth and wonderfully vigorous. This gem was vinified half in whole bunches and without sulfur, like most Jean-Claude Boisset wines.
Chambolle-Musigny Premier Cru Les Feusselottes (596 bottles)
These 40-year-old vines grow on a plot at the top of the village, on a very thin silty soil, just above the rock.
The wine's violet aromas are accompanied by a few oaky notes in a very delicate composition. Vinification with 50% whole bunches and no sulfur.
Nuits-Saint-Georges Premier Cru Clos des Argillières (596 bottles)
These 75-year-old vines grow at the top of the hillside facing the rising sun on a stony clay-limestone soil.
This is a silky and powerful wine that enjoyed 80% vinification in whole bunches and no sulfur.
Savigny-lès-Beaune Premier Cru Aux Clous Organic (2,946 bottles)
A 70-year-old vineyard on a light soil with limestone pebbles.
The power of Pinot Noir from the Côte de Beaune with flavors of delicious black berries. Sulfur-free vinification.
The Jean-Claude Boisset wine house produces traditional Burgundy wines, mainly from the Côte de Nuits and Côte de Beaune. They are elegant in style, forthright, precise, silky, and resolutely fruity. The range of some 40 wines comprises 70% red and 30% white.



Photo © Serge Chapuis